Our Team
Kimberly Maigi, F.N.P.-C.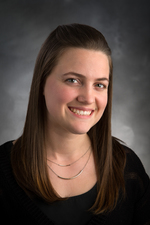 A Certified Family Nurse Practitioner, Kimberly earned her Bachelor of Science in Nursing from Cox College of Nursing in Springfield, Missouri, and her Master of Science in Nursing from Missouri State University. She is board certified by the American Academy of Nurse Practitioners.
With a diverse background that includes orthopaedics, emergency medicine and cardiac medicine, Kimberly is equipped to provide well-rounded care to the entire family. She specializes in diabetes, nutrition and exercise, weight management, acute illness and orthopaedics, including joint injections. Kimberly believes in building relationships with her patients to encourage healthy lifestyles as a top priority.
A Midwest native, Kimberly now enjoys being part of the friendly Williamsburg community, with easy access to the beach, mountains and major cities. Her favorite hobbies include running, bicycling and gardening. Kimberly and her husband love their black Labrador retriever.
Ashlea Austin, F.N.P.

After receiving her Bachelor of Science in Nursing from East Carolina University, Ashlea earned her Master of Science in Nursing from South University in Savannah, Georgia. She is board-certified as a Family Nurse Practitioner by the American Academy of Nurse Practitioners.
Ashlea enjoys the opportunity within family medicine to care for patients of all ages -- and "grow" alongside them. Her well-rounded expertise includes a background in emergency medicine and trauma, equipping her to help patients recover from acute issues, especially in the walk-in setting. Additionally, Ashlea's special interest in preventative care and experience managing chronic health problems allows her to provide top-notch primary care.
Respected by patients and colleagues alike, Ashlea is a recipient of Riverside's "Champion of Caring" award and has also served as a new-hire preceptor in several hospital settings.
Originally from Elon, North Carolina, Ashlea enjoys Hampton Roads for its beaches, rivers, farmer's markets and local festivals. She loves being outdoors with her two dogs, family and friends, especially if it involves boating, kayaking, sports, walking or traveling.