Our Team
B. Keith Cubbage, M.D.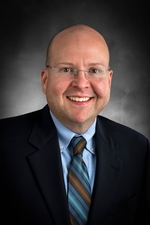 Dr. Cubbage graduated from the University of Virginia School of Medicine and is board-certified by the American Board of Family Medicine.

He chose family medicine because it gives him the opportunity to care for patients of all ages and to treat a variety of illnesses and conditions. He believes that primary care is the cornerstone of overall medical care and good health. Dr. Cubbage treats all ages at White Stone Family Practice and also provides medical services to Tangier Island.
Dr. Cubbage grew up in the Shenandoah Valley of Virginia. Now that he lives in our area, he enjoys being around the water and participating in water sports and activities.
Lisa Jenkins Haynie, M.D.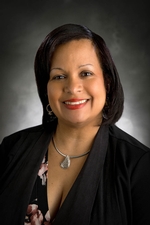 After earning her medical degree from Morehouse School of Medicine in Atlanta, Dr. Jenkins Haynie completed residency training at Eastern Virginia Medical School with Ghent Family Practice in Norfolk. She is board-certified by the American Board of Family Medicine.
With almost two decades of experience practicing medicine in the Northern Neck and 14 years in community health, Dr. Jenkins Haynie enjoys seeing patients of all ages. She believes that the physician-patient relationship should involve teamwork to obtain optimal results.
A proponent of the rapidly expanding field of telemedicine, Dr. Jenkins Haynie offers virtual visits as an option for her patients' follow-up appointments, in addition to providing this service in local public schools. She is also certified to provide physicals required by the Federal Motor Carrier Safety Administration.
Born and raised in Montross, Dr. Jenkins Haynie plans to remain in this area for a long time, feeling fortunate to be able to care for people in her own community. She and her husband, P.J., a fifth generation farmer, have three children: Colette, Philip and Trevor. In her free time, Dr. Jenkins Haynie enjoys reading, traveling, and visiting historical sites and museums.
Montecia B. Burno, NP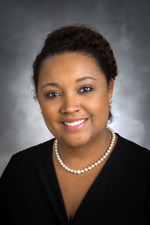 After earning her Associate of Science in nursing from Thomas Nelson Community College, and her Bachelor of Science in nursing from Virginia Commonwealth University, Montecia received her Master of Science in nursing at Walden University. She is board-certified as a Family Nurse Practitioner by the American Academy of Nurse Practitioners.
Montecia not only possesses 20 years of diverse experience in health care, but also a sincere passion to help others. Especially fond of working with children and seniors, she loves caring for patients across the lifespan, specializing in chronic disease management. As a proponent of holistic medicine and self-care strategies, Montecia believes that good health begins with proper nutrition, adequate exercise and a positive outlook on the future.
Born and raised in Newport News, Virginia, Montecia enjoys the country, hometown feel of the Middle Peninsula and Northern Neck areas. Married with three children, her interests include traveling, camping, and shopping.
Allison A. Ovide, PA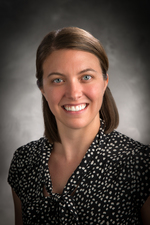 After earning her Bachelor of Science in biology from James Madison University, Allison received her Master of Science in Physician Assistant studies from Bethel University. A Physician Assistant certified by the National Commission on Certification of Physician Assistants, she is also a member of the American Academy of Physician Assistants.
Allison was drawn to family medicine for the ability to form lasting relationships with a wide variety of patients and age groups. Believing in the importance of attentively listening to her patients, she is committed to remaining fully engaged during every interaction. Her ultimate goal is to help patients work through any concerns to ensure the healthiest, happiest life possible for each one.
A local from Newport News, Allison currently resides in Mathews with her husband and two dogs. Enthusiastic about outdoor activities such as hiking and kayaking, she enjoys the Tidewater area's access to a variety of these opportunities.