Our Team
Ana Cleary, MD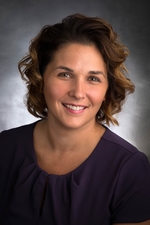 Dr. Cleary specializes in family medicine at Riverside Tappahannock Family Practice. She graduated from the Medical College of Toledo and is board-certified by the American Board of Family Medicine.
Dr. Cleary see patients Monday - Thursday.
Richard L. Mooney, MD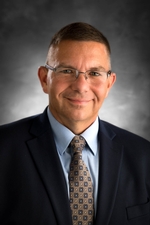 After earning his medical degree from the Medical College of Virginia at Virginia Commonwealth University, Dr. Mooney completed family medicine residency at Eastern Virginia Medical School. He later earned a Master's of Public Health from the University of Texas and completed residency training in aerospace and occupational medicine at the U.S. Air Force School of Aerospace Medicine. Dr. Mooney is board-certified in family medicine and occupational medicine by the American Board of Family Medicine and the American Board of Preventive Medicine, respectively.
Two decades ago, Dr. Mooney began his career in Kansas as a primary care physician in the U.S. Air Force. After assignments in Alaska, Texas, and North Carolina, he transferred to the Office of the U.S. Air Force Surgeon General in Falls Church, Virginia, where he served as Chief of Operational Medicine, then Chief of Aerospace Medicine Policy and Operations. Before joining Riverside, Dr. Mooney also served as Chief of Occupational and Environmental Health for the Defense Health Agency.
Dr. Mooney's broad interests in family medicine include prevention, hypertension, type II diabetes, hypercholesterolemia and weight management, with a focus on shared decision-making and effective communication.