Our Team
Natalie Barron, M.D.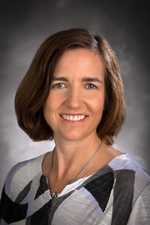 Dr. Barron earned a master's degree in public health from the University of South Carolina. After a career in occupational and environmental health, she completed her medical degree at Eastern Virginia Medical School in 1998, followed by family medicine residency training at Riverside Regional Medical Center in Newport News. Since then, Dr. Barron has remained with Riverside Health System for her entire medical career. She is board-certified by the American Board of Family Medicine.
Dr. Barron makes it a priority to be on time and efficient out of respect for her patients' time. Her interests focus on preventative health and promoting a healthy lifestyle with her patients as partners in those efforts. With experience across the breadth of family medicine, her areas of specialty include Nexplanon birth control and joint injections.
Kamlyn G. Jones, M.D.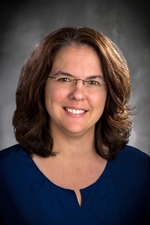 After earning her medical degree from the East Carolina University Brody School of Medicine, Dr. Jones completed residency training in family medicine with Self Regional Healthcare in Greenwood, South Carolina. She is board-certified by the American Board of Family Medicine.
A desire to know and care for the whole family led Dr. Jones to become a family medicine physician, a role she has enjoyed for over 13 years. Frequently described as "very thorough," she sees everyone in her practice as equal and deserving of her full attention during an office visit. With a focus on lifelong health, Dr. Jones strives to do what is best for patients in order to meet their individual goals for a productive and meaningful life.
David Kramer, M.D.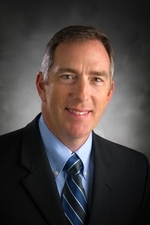 After earning his medical degree from the Uniformed Services University of the Health Sciences, Dr. Kramer completed a family practice residency at Martin Army Community Hospital at Fort Benning, Georgia. He is board-certified by the American Board of Family Medicine.
Dr. Kramer served the U.S. military for 31 years, with 20 years devoted to medical roles as a family physician, flight surgeon, task force surgeon and medical director— including assignments at Fort Eustis. He is most professionally fulfilled by serving families during health and illness as a primary care physician, building longstanding relationships on trust and commitment.
Enjoying the full scope of family medicine, from newborn care to treating chronic adult illnesses, Dr. Kramer has significant experience in the care of athletes, as well as preventative health, women's health and aviation medicine.
Warren P. Weixler, M.D.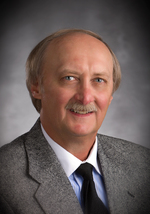 Dr. Weixler earned his medical degree from the St. George's University School of Medicine in the West Indies before completing Riverside's family practice residency program in Newport News. He is eligible for board certification by the American Board of Family Medicine.
More than three decades of family medicine experience has earned Dr. Weixler an excellent reputation in the local community where he practices and lives. In large part, this is undoubtedly due to his commitment to treat patients with respect, just as he would like to be treated. With a broad range of expertise in caring for patients of all ages, Dr. Weixler has a particular aptitude for the removal of skin tags, moles, superficial cancers and other skin growths.
Allison G. Cale, NP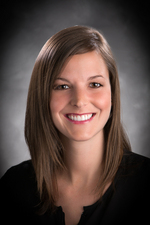 Allison earned a Bachelor of Science in Nursing from Marymount University, followed by a Master of Science in Nursing from Old Dominion University. Additionally, she holds a Bachelor of Science degree in nutrition and exercise from Virginia Tech. Allison is board-certified as a Family Nurse Practitioner by the American Academy of Nurse Practitioners Certification Board.
Fond of the holistic approach to family medicine, Allison enjoys getting to know individuals and families while having the opportunity to participate in their care throughout the lifespan. With specialties in diet and nutrition counseling and weight loss support, she is mindful to treat all of her patients the way she would want her own family treated.
Emily Dudley, PA-C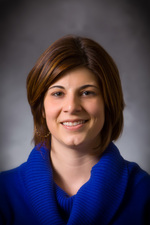 After receiving a Bachelor of Science in biology from Old Dominion University, Emily earned a Master of Physician Assistant degree from Eastern Virginia Medical School. She is board-certified as a Physician Assistant by the National Commission on Certification of Physician Assistants.
The opportunity to be a part of patients' lives led to Emily's passion for primary care, a specialty she has practiced for the past decade. She is most honored when a patient refers a family member or friend to her. Realizing that not everyone has an ideal support system, Emily strives to provide excellent care with compassion while encouraging patients to be their own health advocates.
Emily cares for patients ages 4 and older, specializing in the young adult age group as well as women's health. With expertise in both acute and chronic conditions, Emily is committed to a high level of accessibility, offering same-day, walk-in, early morning and some Saturday appointments. She will always work her established patients into the schedule when they need to be seen.
Ann McCune, PA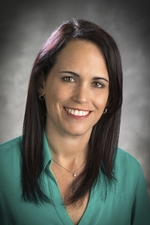 Annie received her Bachelor of Science in Exercise Science from Rutgers University before earning her Master of Science in Physician Assistant Studies from the University of Medicine and Dentistry of NJ in 2010. She is a board-certified Physician Assistant.
With special interests in sports medicine and preventative care, Annie chose to practice family medicine for the opportunity to establish relationships and continuity of care with patients and their families. Her personal medical philosophy is based on treating her patients the same way she would treat a family member. Committed to providing care in an understanding manner, Annie takes time to listen to her patients' concerns and fully address any questions.