Our Team
Catherine W. Davies, D.O.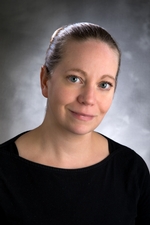 Dr. Davies joined Riverside Primary Care Norge following her completion of the VCU-Riverside Family Medicine Residency Program at Riverside Regional Medical Center. She earned her medical degree from the University of New England College of Osteopathic Medicine in Biddeford, Maine, and is board-certified by the American Board of Family Medicine and the American Osteopathic Board of Family Physicians. 
Specializing in family practice, Dr. Davies' broad expertise covers an extensive range of health conditions, providing a continuum of care for patients of all ages. In her free time, she enjoys ice hockey, swimming and reading.
Jared S. Harrison, D.O.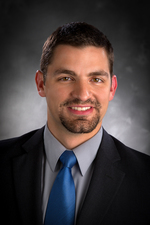 After undergraduate studies at the University of Richmond, Dr. Harrison earned his medical degree at the Virginia campus of the Edward Via College of Osteopathic Medicine. He completed a residency in family medicine and osteopathic manipulative treatment at Penn State Health St. Joseph. Dr. Harrison is board certified by the American Osteopathic Board of Family Physicians.
His specialties include manual therapy (akin to physical therapy, massage and chiropractics), as well as office procedures such as joint injections and skin lesion removal. Originally from Orlando, Florida, Dr. Harrison now enjoys living in Williamsburg with his wife and their young children. Along with outdoor hobbies such as jogging, hiking, kayaking and camping, he is also an avid musician proficient in percussion, guitar and singing.
Pedro R. Villanueva, M.D.
Dr. Villanueva earned his medical degree from the University of Honduras School of Medicine. He completed his training at Washington Hospital Center in Washington, D.C., with internships in general pathology and internal medicine followed by an internal medicine residency. Dr. Villanueva is board-certified by the American Board of Internal Medicine.
In practice for more than 20 years, Dr. Villanueva is an experienced primary care physician drawn to the breadth of internal medicine. With special interests in diabetes and hypertension, he is dedicated to helping all of his patients achieve their health goals.
During his previous years in private practice, Dr. Villanueva also served as medical director for the Sheriff's Department of both Fairfax and Arlington Counties, providing medical services to inmates, in addition to working at a neighborhood health clinic for the uninsured. Fluent in English and Spanish, he enjoys reading, cooking and fishing in his spare time.

Kimberly Maigi, F.N.P.-C. 

A Certified Family Nurse Practitioner, Kimberly earned her Bachelor of Science in Nursing from Cox College of Nursing in Springfield, Missouri, and her Master of Science in Nursing from Missouri State University. She is board certified by the American Academy of Nurse Practitioners.
With a diverse background that includes orthopaedics, emergency medicine and cardiac medicine, Kimberly is equipped to provide well-rounded care to the entire family. She specializes in diabetes, nutrition and exercise, weight management, acute illness and orthopaedics, including joint injections. Kimberly believes in building relationships with her patients to encourage healthy lifestyles as a top priority.
A Midwest native, Kimberly now enjoys being part of the friendly Williamsburg community, with easy access to the beach, mountains and major cities. Her favorite hobbies include running, bicycling and gardening. Kimberly and her husband love their black Labrador retriever.

In addition to seeing patient's at Riverside Primary Care Norge, Kimberly also has office hours at WISC (Williamsburg Indoor Sports Complex) 5700 Warhill Trail, Williamsburg.