Our Team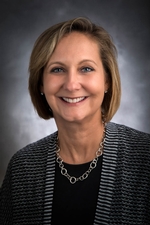 Alison Dunn, MD
After earning her medical degree from the Medical College of Virginia at Virginia Commonwealth University, Dr. Dunn completed residency training in pediatrics at Johns Hopkins Hospital in Baltimore. She is board-certified by the American Board of Pediatrics.
Dr. Dunn has always loved working with children and watching their families evolve and grow. With two decades of experience, she has practiced with Riverside since 2004. Because she fully appreciates that parents and caregivers know their children better than anyone, she desires to work with them to do what is best for each child and family. Dr. Dunn's areas of specialty include well- and sick-child care, ADHD management and sports physicals.
Sara E. Majewski, NP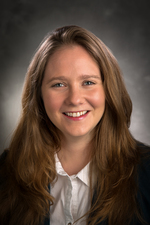 Sara earned her Bachelor of Science in Nursing from Virginia Commonwealth University and her Master of Science in Nursing from Graceland University in Independence, Missouri. She is a Certified Family Nurse Practitioner and a member of the Virginia Council of Nurse Practitioners.
The flexibility to work with a diversity of age groups is one of Sara's favorite aspects of family medicine, which also fulfills her desire to increase health and productivity in the daily lives of all of her patients. She is able to offer particular insight into chronic disease management, after living with diabetes for 20 years. Her substantial Neonatal Intensive Care Unit nursing background gives her additional expertise in pediatrics.
Linda Mitchell, NP

Linda Mitchell specializes in family medicine. She received her Master of Science in Nursing from Virginia Commonwealth University in 1999 and is board certified in family medicine.