Our Team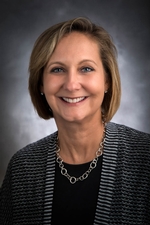 Alison Dunn, MD
After earning her medical degree from the Medical College of Virginia at Virginia Commonwealth University, Dr. Dunn completed residency training in pediatrics at Johns Hopkins Hospital in Baltimore. She is board-certified by the American Board of Pediatrics.
Dr. Dunn has always loved working with children and watching their families evolve and grow. With two decades of experience, she has practiced with Riverside since 2004. Because she fully appreciates that parents and caregivers know their children better than anyone, she desires to work with them to do what is best for each child and family. Dr. Dunn's areas of specialty include well- and sick-child care, ADHD management and sports physicals.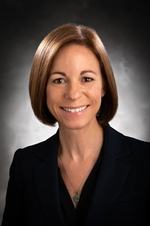 Molly B. Massey, FNP
Molly earned a Bachelor of Science in Nursing from the University of Virginia. She went on to earn two Master of Science in Nursing degrees: one in community and public health leadership from UVA and another in Family Nurse Practitioner studies from Old Dominion University. Molly is board-certified as a Family Nurse Practitioner by the American Academy of Nurse Practitioners Certification Board.
Molly enjoys getting to know patients of all ages in the context of their families, communities and cultures. With a desire to know her patients' priorities and empower them with information, she strives to develop trusting, collaborative relationships. Open-minded and non-judgmental, Molly offers a safe place for patients to discuss all concerns, no matter how sensitive.
Molly is most interested in health promotion, disease prevention and patient education, with the goal of maximizing longevity and quality of life. As a primary care provider, she provides physical exams, well-woman exams, men's health services and skin procedures, as well as the diagnosis and treatment of mental and behavioral health conditions.