Our Team
Marianne T. Dait, DO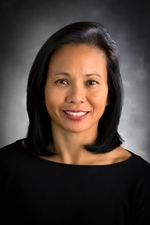 After earning her medical degree from the Kirksville College of Osteopathic Medicine in Missouri in 1994, Dr. Dait completed a family medicine residency at the University of Wisconsin. She is board-certified by the American Board of Family Medicine.
Dr. Dait has more than 20 years of experience practicing family medicine, in addition to serving in many medical leadership capacities. She is passionate about preventative care, sports and nutrition.
Eric B. Stone, MD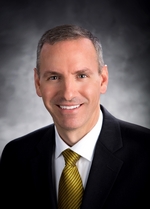 Dr. Stone earned his medical degree from the Uniformed Services University of the Health Sciences in Bethesda, Maryland in 1991. He completed a family medicine residency with the 96th Medical Group at Eglin Air Force Base in Florida, followed by fellowship training in medical education faculty development at the University of California. Dr. Stone is board-certified by the American Board of Family Medicine. He is a Fellow of the American Academy of Family Physicians and a Certified Physician Executive by the American College of Physician Executives.
After 25 years of medical service to the U.S. Air Force around the world, Dr. Stone is delighted to now be firmly rooted in Tidewater, Virginia. His current practice is preceded by a variety of operational, educational and executive medicine roles, most recently serving as chief executive officer of USAF Hospital Langley, but also as chief medical officer, chief operations officer, department chair, assistant professor and residency program director.
Offering a full spectrum of family medical care, Dr. Stone provides a wide range of office procedures including dermatological procedures, joint injections and vasectomies. He enjoys the diversity of the specialty and the opportunity to provide prevention, education and treatment to the whole person.
Brian L. Moylan, MD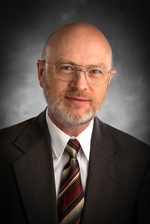 After earning his medical degree from the University of Maryland School of Medicine, Dr. Moylan completed an internal medicine residency at the Medical College of Virginia in 1986. He is board-certified by the American Board of Internal Medicine.
Dr. Moylan is a highly experienced internal medicine physician who has spent the majority of his 30-year career practicing with Riverside Health System in Gloucester County. He is dedicated to comprehensive adult medical care with an emphasis on excellence.
Megan A. Vocu, FNP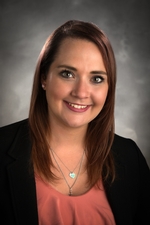 After graduating from Bethel Christian High School, Megan earned her Bachelor of Science in Nursing (BSN) from Bob Jones University in South Carolina, followed by her Master's Degree as a Family Nurse Practitioner (FNP) from Walden University in Minnesota.
When working with patients at the Hayes Medical Center, Megan strives to help them understand their plan of care and feel included in the treatments she recommends. She sees her patients as people, not a diagnosis. She approaches each patient with the same care and question: "How can I be on this journey and walk alongside you and make you happier and healthier and your quality of life better?"
Before joining the Hayes Medical Center practice, Megan served as an Emergency Department nurse at the Riverside Doctors' Hospital in Williamsburg.
Rebecca D. Bahadar, FNP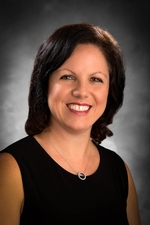 Rebecca earned a Bachelor of Science in Nursing from Florida State University in 1994 and a Master of Science in Nursing from Old Dominion University in 2014. She is board-certified as a Family Nurse Practitioner by the American Association of Nurse Practitioners.
After 20 years of experience as a Registered Nurse, first as an active-duty officer in the U.S. Navy Nurse Corps and then in the home health care setting, Rebecca continued her education to become a Nurse Practitioner. She loves taking care of the whole person—and often the entire family—while making personal connections with each individual. Rebecca greets her patients with a smile and takes her time getting to know them, with the hope of making a positive impact on their lives.
Rebecca provides family medical care for school-aged children, teens and adults of all ages, specializing in anxiety and depression management, ADHD management, sick visits, management of simple and complex chronic conditions, incision and drainage, wound care and Unna Boot wraps. Embracing common-sense medicine and a partnership with patients, she considers each person's situation and guides his or her health choices using evidence-based practice.