Our Team
Robert S. Fell, DO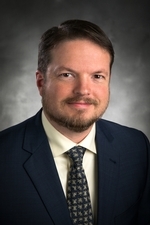 Dr. Fell earned his medical degree from the Virginia College of Osteopathic Medicine in Blacksburg. After an internship at Naval Medical Center Portsmouth, he completed a family medicine residency at Naval Hospital Camp Lejeune. He is board-certified by the American Board of Family Medicine.
With a U.S. Navy career spanning 20 years, Dr. Fell spent 10 years as a physician providing award-winning medical care to the military, under combat conditions in Afghanistan, as a full-scope physician at Naval Hospital Guam, on a local aircraft carrier, and at a Yorktown military clinic. He enjoys the outpatient setting of primary care, along with the opportunity to make a difference in the lives of people of all ages.
Credentialed in core family medicine procedures, Dr. Fell also performs implantable contraception device insertions, such as IUD and Nexplanon. He anticipates that the next significant development in family medicine will incorporate genetic testing to predict which medications are more likely to help individual patients with chronic diseases.
James H. Mixon, MD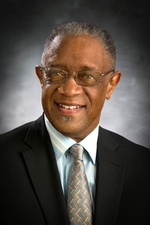 In 1979, Dr. Mixon earned his medical degree from Temple University in Philadelphia. He completed family medicine residency training at Eastern Virginia Medical School in 1982. Dr. Mixon is board-certified by the American Board of Family Medicine.
Dr. Mixon's desire to manage multiple types of patient problems and provide basic medical care led him to become a family medicine physician. With decades of experience and knowledge, he welcomes his patients to talk to him about their concerns. Dr. Mixon believes that a well-informed patient is a well-treated patient.
Thaddeus Sutton, MD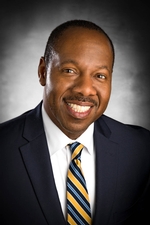 After earning his medical degree from East Carolina University, Dr. Sutton completed an internal medicine residency at Howard University Hospital in Washington D.C. in 1990. He is board-certified by the American Board of Internal Medicine.
Dr. Sutton is an internal medicine physician with 30 years of experience and a mission to offer high-quality, comprehensive health management for all stages of adult life. He has a particular passion for helping the growing number of people afflicted with hypertension and diabetes, especially within our elderly population. Dr. Sutton enjoys providing these patients with the necessary tools to manage their conditions.
No matter what the medical issue is, Dr. Sutton considers the entire body as a whole, guiding his patients toward overall health. He provides thorough examinations and thoughtful diagnoses while welcoming and understanding the diversity among patients. Believing that it is essential to walk with and be there for each patient, Dr. Sutton hopes to positively impact families throughout the Hampton Roads community.
Nicholas R. Chuck, PA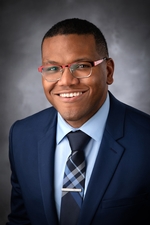 Following his medical training and service as a U.S. Navy corpsman, Nicholas earned a Bachelor of Science in biology from Christopher Newport University in 2015. He went on to earn a Master of Health Science in physician assistant studies from Quinnipiac University in 2019.
Nicholas recognizes that primary care has a significant impact on patients' lives and he enjoys being part of that process as a physician assistant. He values and promotes patient education, believing that optimal health is a partnership in which both the provider and the patient participate.
Bertha O. Lawani, FNP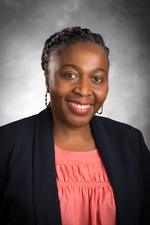 After starting her nursing career in Nigeria, Bertha earned a Bachelor of Science in Nursing from Monmouth University in New Jersey in 2007, followed by a Master of Science in Nursing from Hampton University in 2011. She is board-certified as a Family Nurse Practitioner by the American Academy of Nurse Practitioners Certification Board. Bertha is a member of the Virginia Council of Nurse Practitioners and the American Association of Nurse Practitioners.
Bertha's wealth of expertise comes from 20 years of nursing experience, including advanced practice in internal medicine and palliative care. She worked as a Nurse Practitioner in the outpatient setting for six years before joining Riverside Medical Group. As a Family Nurse Practitioner, Bertha especially enjoys providing quality care to adults with both acute and chronic medical conditions. Her goal is to care for every patient the way she would care for her own family, while also respecting his or her individuality.