Our Team
Karen Ransone, M.D.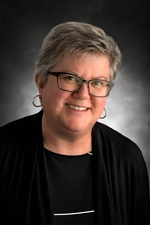 After earning her medical degree from the Medical College of Virginia, Dr. Karen remained at MCV to complete her pediatrics residency training in 1995. She is board-certified by the American Board of Pediatrics. Dr. Karen is also a Fellow of the American Academy of Pediatrics.

A seasoned pediatrician with more than two decades of experience, Dr. Karen loves to see her patients grow up while setting them on a path of lifelong health. With a personality that makes it easy for children to feel comfortable, she has fun playing with her patients and influencing them in a meaningful way. Dr. Karen believes that children receive the best care when it is all provided in one place, and she is committed to caring for her patients as she would care for her loved ones.
Sterling Ransone, Jr., M.D.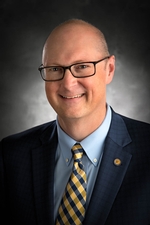 Dr. Ransone specializes in family medicine at Fishing Bay Family Practice. He graduated from the Medical College of Virginia School of Medicine and completed his residency at Riverside Regional Medical Center in 1995. He is board-certified by the American Board of Family Medicine.

Carla R. Rothmann, NP

Carla earned a Clinical Nurse Leader Master of Science in nursing, followed by a Family Nurse Practitioner Post-Master's Certificate, both from the University of Virginia School of Nursing. She is board-certified as a Family Nurse Practitioner by the American Academy of Nurse Practitioners Certification Board.
After gaining 10 years of valuable experience as a registered nurse at a Level 1 Trauma Center, Carla chose to become an advanced practice provider specializing in family medicine. She enjoys the opportunity to treat a wide range of conditions and help her patients focus on wellness.
With a firm belief that prevention and early detection are critical to lifelong health, Carla teaches her patients that a healthy lifestyle now can help ensure their future fitness and ability to accomplish goals throughout life. Her mission is to work together with patients to achieve those goals.