Our Team
Jamey Burton, M.D.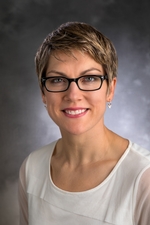 Dr. Burton comes to the health system from Samaritan Family Health Network in Evans Mills, New York. Dr. Burton earned her medical degree at the Uniformed Services University of Health Sciences in Bethesda, Maryland. She completed her internship and residency at Womack Army Medical Center in Fort Bragg, North Carolina. She is an Army veteran and has received numerous awards, including the Army Commendation Medal and the US Army Surgeon General's Award. Dr. Burton enjoys the continuity and scope of family medicine and welcomes patients of all ages, including children, teens and adults.
Dr. Burton enjoys the continuity and scope of family medicine and welcomes patients of all ages, including children, teens and adults.
 Johanna Larrazabal, M.D.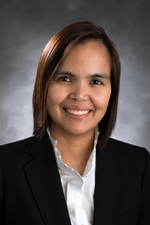 Dr. Larrazabal earned her medical degree from Saint Luke's College of Medicine in the Philippines, where she is originally from. She completed an internal medicine residency at Allegheny General Hospital in Pittsburgh, Pennsylvania and is board certified by the American Board of Internal Medicine.
An internist with a focus on preventative health maintenance, Dr. Larrazabal's specialties also include management for diabetes, heart failure and hypertension. Dr. Larrazabal is married with two sons and loves shoe shopping in her free time.
Candace Wise, D.O.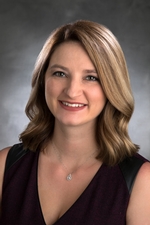 Dr. Wise earned her medical degree from the West Virginia School of Osteopathic Medicine and completed the Shenandoah Valley Family Practice Residency Program affiliated with the Medical College of Virginia at VCU.
A versatile family medicine physician with particular interests in women's health and osteopathic medicine, Dr. Wise specializes in Nexplanon insertion and removal, Pap smears and osteopathic manipulative treatment, providing holistic care for patients of all ages.
Originally from White Sulphur Springs, West Virginia, Dr. Wise enjoys hiking and spending time on the river with her husband, daughter and their dogs. Her additional interests include church, piano and softball and medical missions.
Ashlea Austin, F.N.P.

After receiving her Bachelor of Science in Nursing from East Carolina University, Ashlea earned her Master of Science in Nursing from South University in Savannah, Georgia. She is board-certified as a Family Nurse Practitioner by the American Academy of Nurse Practitioners Certification Board.
Ashlea enjoys the opportunity within family medicine to care for patients of all ages - and "grow" alongside them. Her well-rounded expertise includes a background in emergency medicine and trauma, equipping her to help patients recover from acute issues, especially in the walk-in setting. Additionally, Ashlea's special interest in preventative care and experience managing chronic health problems allows her to provide top-notch primary care.
Respected by patients and colleagues alike, Ashlea is a recipient of Riverside's "Champion of Caring" award and has also served as a new-hire preceptor in several hospital settings.
Originally from Elon, North Carolina, Ashlea enjoys Hampton Roads for its beaches, rivers, farmer's markets and local festivals. She loves being outdoors with her two dogs, family and friends, especially if it involves boating, kayaking, sports, walking or traveling.
Suzanne Robinson, N.P . F.N.P. -B.C., C.N.M., J.D.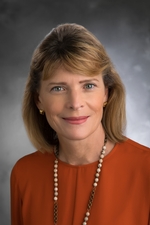 After earning her Bachelor of Science in Nursing and Master of Science in Nursing from Old Dominion University, Suzanne received her Certificate of Nurse Midwifery from Georgetown University and her Juris Doctor degree from the College of William & Mary.
As a board-certified Family Nurse Practitioner, Suzanne utilizes her broad training and knowledge base to provide walk-in emergent care; minor surgical procedures; physicals for sports, school and employment purposes; and a variety of primary care services for the whole family. She finds it rewarding to see rapid recoveries from acute illnesses with the right treatment.