Our Team
Jamey A. Burton, MD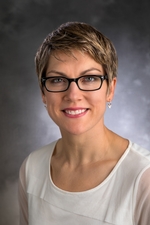 After earning her medical degree from the Uniformed Services University of the Health Sciences, Dr. Burton completed a family medicine residency at Fort Bragg's Womack Army Medical Center in 2009. She is board-certified by the American Board of Family Medicine and is a Fellow of the American Academy of Family Physicians.

With a decade of experience that includes medical service to the U.S. Army, Dr. Burton loves the breadth and depth of care she can provide to her patients as a family medicine physician. Experienced in all areas of the specialty, she has particular expertise in women's health, sports medicine, nutrition counseling, skin procedures and Nexplanon insertion. In this role and as practice director, Dr. Burton fully embraces Riverside's mission to care for others as we would care for those we love.
 Johanna Larrazabal, MD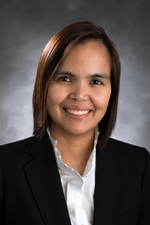 Dr. Larrazabal earned her medical degree from Saint Luke's College of Medicine in the Philippines. After residency training at OSPA Farmers Medical Center in Leyte, Philippines, she also completed an internal medicine residency at Allegheny General Hospital in Pittsburgh in 2005. Dr. Larrazabal is board-certified by the American Board of Internal Medicine.
Passionate about the challenge of internal medicine, Dr. Larrazabal possesses the incredibly broad spectrum of expertise required to provide adult primary care. Although she strives for excellence in this regard, she also recognizes the importance of being humble enough to refer patients to the appropriate specialist when necessary. Dr. Larrazabal is committed to doing her best for her patients, treating each one as she would treat her own family.
 Meenal K. Walia, PA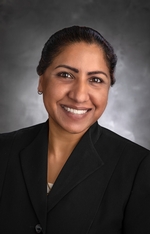 Meenal received a Bachelor of Science in biology from Old Dominion University in 2003 before earning a Master of Public Health and a Master of Physician Assistant from Eastern Virginia Medical School, completing her studies in 2010. She is board-certified as a physician assistant by the National Commission on Certification of Physician Assistants.
Experienced in the specialty of internal medicine, Meenal enjoys assisting patients with understanding and effectively managing their health conditions. Her goal is to serve as a trusted resource in patient-directed health care decisions. From providing education to answering any questions or concerns, she is committed to maintaining transparency to ensure complete patient understanding.
Meenal is skilled in minimally invasive office procedures and has a special interest in patient/family discussions regarding comorbidities, goals of care and advance care planning.
Ashlea A. Robertson, FNP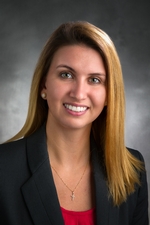 After receiving her Bachelor of Science in Nursing from East Carolina University, Ashlea earned her Master of Science in Nursing from South University in Savannah, Georgia. She is board-certified as a Family Nurse Practitioner by the American Academy of Nurse Practitioners Certification Board.
Ashlea enjoys the opportunity within family medicine to care for patients of all ages - and "grow" alongside them. Her well-rounded expertise includes a background in emergency medicine and trauma, equipping her to help patients recover from acute issues, especially in the walk-in setting. Additionally, Ashlea's special interest in preventative care and experience managing chronic health problems allows her to provide top-notch primary care.
Respected by patients and colleagues alike, Ashlea is a recipient of Riverside's "Champion of Caring" award and has also served as a new-hire preceptor in several hospital settings.
Lindsey Youngblood, FNP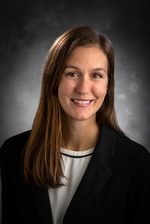 Lindsey earned a Bachelor of Science in Nursing from Shenandoah University in 2009, followed by a Master of Science in Nursing from Virginia Commonwealth University in 2014. She is board-certified as a family nurse practitioner by the American Nurses Credentialing Center.
Lindsey's decade of nursing experience includes orthopedic, mother/infant and family medical care. From newborns to senior adults, she enjoys the opportunity to care for patients throughout the continuum of life and treat the entire family.