Our Team
Megan B. McGavern, D.O.,

Dr. McGavern recently joined Riverside Internal Medicine of Denbigh. Dr. McGavern earned her medical degree at Philadelphia College of Osteopathic Medicine, Philadelphia, PA. She completed residency training in internal medicine at Navy Medical Center Portsmouth. Dr. McGavern is board-certified by the American Board of Internal Medicine.
Hoskote S. Nagraj, MD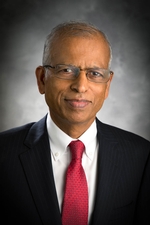 Dr. Nagraj specializes in internal medicine. He graduated from Baroda Medical College in India and completed his residency at Catholic Medical Center New York in 1974. Dr. Nagraj has a special interest in geriatric medicine and is board-certified in both internal medicine and geriatrics.