Our Team
Frank Huffman, MD

Dr. Huffman earned his medical degree from the Medical College of Virginia at Virginia Commonwealth University. He completed a family medicine residency at Riverside Hospital (now Riverside Regional Medical Center) in Newport News in 1987. Dr. Huffman is board-certified by the American Board of Family Medicine.
With over 30 years of experience, Dr. Huffman continues to enjoy his work as a family medicine physician and does not plan to retire anytime soon. He enjoys getting to know his patients while employing a holistic approach to their care. His medical philosophy reflects his life philosophy, which is to do all things to honor and glorify God.

Hernani A. Valerio, MD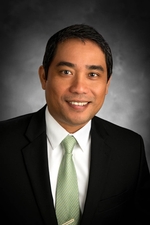 Dr. Valerio received his medical degree from the University of the City of Manila. He completed his residency at the Philippine General Hospital-University of the Philippines and Riverside Regional Medical Center. Board-certified in Family Medicine, Dr. Valerio's special interests are sports medicine, geriatrics, preventive care and chronic disease management.  Dr. Valerio  is also the Medical Director at Warwick Forest Assisted Living Facility and works at the RRMC emergency room.
Dr. Valerio chose family medicine because the field allows him to treat the patient together with the family.  "As a family doctor, I can provide my patients with continuous care. I treat my patients with compassion as if they are my own family. I take time to listen and spend time with my patients making sure they understand their health condition. Then I give them all the options available, so that they can make the best decision for their health."

Rosalind G. Green-Rhoden, NP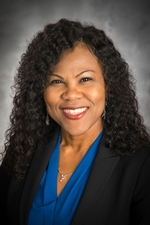 Rosalind earned a Bachelor of Science in Nursing from Brenau University in Gainsville, Georgia and a Master of Science in Nursing from South University in Savannah. She is board-certified as a Family Nurse Practitioner by the American Academy of Nurse Practitioners Certification Board.
With over 12 years of diverse nursing experience, Rosalind enjoys comprehensively caring for patients across the lifespan as a Family Nurse Practitioner. Her patient-centric philosophy is evident as she takes pride in making each individual feel comfortable. By connecting with the patient, family and other providers, she strives to ensure that each unique need is met while providing resources to encourage participation in health care decisions.