Our Team
Frank Huffman, M.D.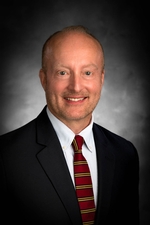 Dr. Huffman, board-certified by the American Board of Family Medicine, specializes in caring for entire families at Commonwealth Family Practice. He graduated from the Medical College of Virginia School of Medicine in 1984 and completed his residency at Riverside Hospital Family Practice Center.
Hernani A. Valerio, M.D.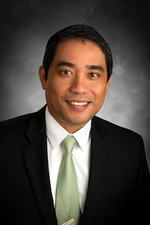 Dr. Valerio received his medical degree from the University of the City of Manila. He completed his residency at the Philippine General Hospital-University of the Philippines and Riverside Regional Medical Center. Board-certified in Family Medicine, Dr. Valerio's special interests are sports medicine, geriatrics, preventive care and chronic disease management.  Dr. Valerio  is also the Medical Director at Warwick Forest Assisted Living Facility and works at the RRMC emergency room.
Dr. Valerio chose family medicine because the field allows him to treat the patient together with the family.  "As a family doctor, I can provide my patients with continuous care. I treat my patients with compassion as if they are my own family. I take time to listen and spend time with my patients making sure they understand their health condition. Then I give them all the options available, so that they can make the best decision for their health."
Dr Valerio is married with three children. He enjoys singing, dancing, religious activities, community outreach and family activities. Dr. Valerio is fluent in Tagalog and Spanish.
Benjamin Housley, PA-C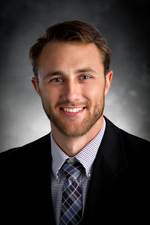 After receiving his Bachelor of Science in sports medicine from Radford University, Ben earned his Master of Physician Assistant degree from Eastern Virginia Medical School, where he served as president of his class.
Ben's mother, a nurse, inspired him to devote his career to medicine. In his role as a Physician Assistant, his diagnostic and treatment capability often allows him to see patients that otherwise may not be accommodated right away due to scheduling limitations of physicians. Ben finds that offering this option to patients expands the availability of health care in the community.
Tiffany D. Felder, NP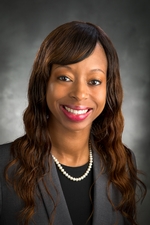 Tiffany received her Bachelor of Science in Nursing from Nebraska Methodist College. While working as a Registered Nurse, she earned a Master of Science in Nursing from Simmons College in Boston, Massachusetts. Tiffany is board-certified as a Family Nurse Practitioner by the American Nurses Credentialing Center.
Tiffany's choice to pursue primary care was fueled by a desire to make a positive difference for patients throughout the spectrum of life. Her holistic approach encompasses patients' physical and mental health to ensure the best possible outcomes. A caring, compassionate provider, Tiffany is committed to listening to all of her patients' concerns in order to offer the level of care she desires for her own family.