Our Team: Pediatrics
Stacey A. Hinderliter, MD 

Dr. Hinderliter earned her medical degree from the University of Pennsylvania School of Medicine, where she graduated at the top of her class. She completed an internship and residency in pediatrics at the Children's Hospital National Medical Center in Washington, D.C., as well as a fellowship in neonatology at Johns Hopkins Hospital and Francis Scott Key Medical Center in Baltimore.
Board-certified by the American Board of Pediatrics and a fellow of the American Academy of Pediatrics, Dr. Hinderliter has 30 years of experience in both inpatient and outpatient pediatric care. She has served as clinical professor of family medicine and pediatrics for medical institutions including the University of Virginia, Virginia Commonwealth University and the University of Pittsburgh, with numerous writings published in medical education texts, journals and abstracts. An award-winning teacher and physician, she is an accomplished speaker, researcher, board member and community health advocate.

Cassell A. Jordan, MD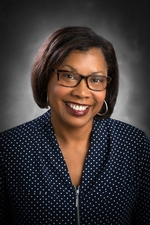 Dr. Jordan earned her medical degree from the Meharry Medical College School of Medicine and completed a residency at Howard University Hospital. She is board-certified by the American Board of Pediatrics.
Finding children to be a joy, Dr. Jordan feels that her role as a pediatrician allows her to help them grow to their maximum potential by ensuring proper development and health. Her medical philosophy is based on caring for the whole child, as well as using medications only when all other avenues have been exhausted, in order to avoid unnecessary side effects. Excellence is her goal in every aspect of care.
Patrice L. Pennyfeather, DNP, CPNP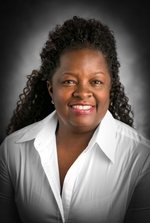 Ms. Pennyfeather received her Bachelor of Science in Nursing from Hampton University, where she also earned a Master of Science with certification as a Pediatric Nurse Practitioner. She earned a Doctor of Nursing Practice from Maryville University in St. Louis, Missouri.
As a military wife and parent of five children, Ms. Pennyfeather relates to the hurdles that many of her patients' families face and is able to provide advice accordingly. Her goal is to establish a respectful and trusting relationship with each family, characterized by effective communication to ensure the development and maintenance of healthy lifestyle behaviors.
Ms. Pennyfeather has a special interest in asthma, a condition her own daughter has suffered with and one that Ms. Pennyfeather focused on in her award-winning study to improve medication adherence by children. With a sincere enjoyment of children, she is honored to be a part of their lives from infancy to young adulthood and is willing to go the extra mile to support families.
 
Mary E. Willis, NP

Mary earned a Bachelor of Science in Nursing from Hampton University, as well as a Master of Science in Nursing from Drexel University in Philadelphia. She is board-certified as a Certified Pediatric Nurse Practitioner by the Pediatric Nursing Certification Board.
During her first nursing job at a children's hospital almost two decades ago, Mary fell in love with pediatrics. She found it incredibly gratifying to nurse sick children back to health and watch them happily leave with their parents.
Today, as a Nurse Practitioner specializing in well-child care, breastfeeding and adolescent health, Mary's medical philosophy is based on building trusting relationships with families. Considering this relationship the foundation of her practice, Mary believes that a strong rapport allows open communication between the patient and provider. She wants patients and their families to feel completely comfortable discussing any questions or concerns with her.
Family Medicine Residency Physicians
Family Medicine Residency Physicians do a rotation in Pediatrics during their three year residency.