Our Team
We are a team of attentive, professional and friendly experts, who are dedicated to delivering personalized care with an unmatched level of customer service to make your visit with us a positive experience. The standard of care we provide is the same we would apply to our own families. Meet our team:
Christina L. Cox Lebreton, MD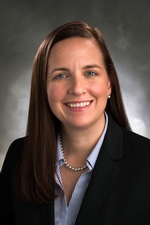 After receiving a Master of Science in physiology from VCU's Medical College of Virginia, Dr. Cox Lebreton earned her medical degree from Eastern Virginia Medical School. She completed an obstetrics and gynecology internship at Jamaica Hospital Medical Center in New York City, followed by residency training at West Virginia University.
Finding it satisfying to offer individualized care throughout all phases of life, Dr. Cox Lebreton appreciates the opportunity to build lasting relationships with women as they navigate many exciting and challenging events. She believes that her role is to establish teamwork with her patients and medical partners in order to provide the best possible care, education and support.
Stacy K. Slat, MD

After earning her medical degree from the Penn State University College of Medicine in 2006, Dr. Slat completed an obstetrics and gynecology residency at the University of Connecticut Health Center. She is board-certified by the American Board of Obstetrics and Gynecology and is a Fellow of the American College of Obstetricians and Gynecologists.
Dr. Slat's experience includes military service as an obstetrician/gynecologist and women's health medical director at both Langley Air Force Base and Scott Air Force Base in Illinois. Her current practice covers all areas of general obstetrics and gynecology, with special interest in gestational diabetes, breastfeeding medicine, abnormal uterine bleeding, hysteroscopy and laparoscopy, endometriosis, contraception, pregnancy/postpartum mood disorders and miscarriage care.
Recognizing women's unique health care needs, Dr. Slat considers it a privilege to be trusted in some of the most vulnerable moments in their lives, from the most joy-filled to the saddest or most challenging. She believes it is her calling to compassionately care for her patients, who are each unique and in need of individual care. With a commitment to listen, Dr. Slat embraces evidence-based medicine yet respects the role of patient involvement and choice in their care.
Elise M. French, NP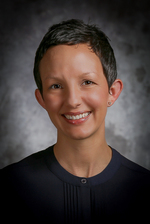 A board-certified Women's Health Nurse Practitioner, Elise earned her Bachelor of Science in nursing from the University of South Florida and her Master of Science in nursing from Virginia Commonwealth University.
With an appreciation for the wide scope and diversity of women's health, Elise is passionate about delivering a continuum of care to women from adolescence to childbearing years and into advanced years. She views her practice as a partnership with the patient, as well as with the physicians she collaborates with. Her goal is to offer her patients a well-rounded approach and open access to care.

Elise specializes in prenatal management with a particular interest in mental health and pregnancy. She also offers expertise in family planning, from contraception to conception, in addition to well-woman care to support overall wellbeing and health.