Our Team
Joseph K. King, MD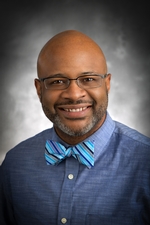 Dr. King received his medical degree from the Brody School of Medicine at East Carolina University in Greenville, NC, where he also completed his residency.Cr. King is board-certified by the American Board of Obstetrics and Gynecology.  Dr. King has a special interest in minimally invasive surgical procedures. He chose obstetrics and gynecology because: "I enjoy bringing life into the world and I like the vast variety of medicine that this specialty offers."
Dr. King believes in being in a partnership with his patients. "My patients and I are a team, Together we approach obstacles and, together, we make decisions on how to address them."
Kevin Mahoney, DO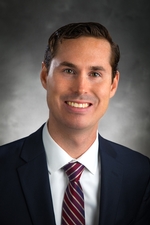 Dr. Mahoney earned his medical degree from the Edward Via College of Osteopathic Medicine in Blacksburg, Virginia. He completed anobstetrics and gynecology residency with Riverside Health System, where he received the Resident Award for Excellence in Obstetrics from the Society for Maternal-Fetal Medicine.
Motivated by a desire to support and improve reproductive outcomes in our community, Dr. Mahoney approaches his medical practice with a high regard for education and partnership. With expertise in a wide range of benign and complicated pregnancies, he specializes in pregnancy ultrasound, hypertension during pregnancy, hysteroscopic sterilization, and minimally invasive and transvaginal surgery.
Darine Moukalled, MD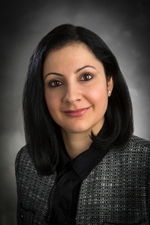 Dr. Moukalled completed her medical studies at Saint-Joseph University, Beirut, Lebanon.  She continued her postgraduate training at the American University of Beirut, where she completed her training in Obstetrics and Gynecology.  She then pursued a second residency at Eastern Virginia Medical School in Norfolk, Virginia.  After completing residency, Dr. Moukalled decided to stay in the Tidewater area and joined Riverside Partners in Women's Health in September 2012.
Dr. Moukalled enjoys every field in this specialty and is interested in all aspects of the female reproductive system.  "I enjoy working with women on all challenging issues they face throughout life - from family planning, infertility, pregnancy and childbirth to surgery and menopause."
Stanley D. Yeatts II, MD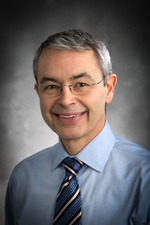 Dr. Yeatts received his medical degree from Eastern Virginia Medical School and completed his residency at Riverside Regional Medical Center. Board-certified since 1991 by the American Board of Obstetrics and Gynecology, Dr. Yeatts completed a Galloway Fellowship in gynecological oncology, highly specialized training in treating cancers of the female reproductive system.
Dr. Yeatts specializes in minimally invasive surgery, including robotic surgery and has a special interest in helping women during menopausal years.
Dr. Yeatts feels the continuity of care he provides women over a long period of time is especially rewarding. "I have enjoyed the personal relationships I have been blessed to experience as my patients progress through the various stages of life."
Darlene Ewton, WHNP

Ms. Ewton is a graduate of Virginia Commonwealth University and earned her masters degree at the Medical College of Virginia. She is board-certified by the National Nurse Practitioner Certification Corporation and earnedanWHNP-C  from the American Nurses Credentialing Center.
"I started my career as a labor and delivery nurse and now, as a women's health nurse practitioner, I combine my love for obstetrics with women's health disease prevention and management."
Kelli L. MacAdam, CNM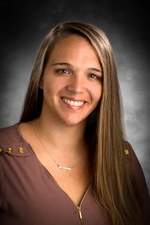 Kelli earned a Master of Science in Nurse-Midwifery from Frontier Nursing University in Hyden, Kentucky. She had previously received an associate's degree in nursing from St. Louis Community College-Meramec and certification as a Registered Nurse specializing in inpatient obstetrics. Kelli is now board-certified as a Certified Nurse Midwife by the American Midwifery Certification Board.
After 11 years of experience as a labor and delivery nurse, from Guam to New Jersey, Virginia and Alaska, Kelli wanted to take on a larger role in providing exceptional, evidence-based care to mothers and families. Now serving her patients as a Certified Nurse Midwife, Kelly provides care for women's health, family planning, prenatal/postnatal care and childbirth. She believes in a holistic, shared-decision-making model of care and looks forward to building trusting relationships with women in our community.