Our Team
Fayemi S. Johnson, MD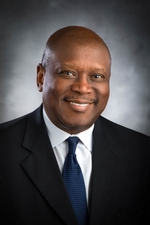 After earning his medical degree from the University of Liberia, Dr. Johnson completed obstetrics and gynecology residency training and board certification in the United Kingdom. He subsequently completed an obstetrics and gynecology residency at Howard University Hospital in Washington, D.C. Dr. Johnson is eligible for board-certification by the American Board of Obstetrics and Gynecology.
With almost 30 years of experience in medicine, Dr. Johnson practiced in West Africa and the United Kingdom before coming to the United States in 2004. Initially motivated to become a physician by a loved one's death from cancer complications, he believes that everyone deserves excellent care irrespective of race, religion, sexual orientation or socioeconomic status.
Dr. Johnson provides gynecologic care from teenage years to menopause, in addition to comprehensive obstetric care. His specialties include the B-Lynch procedure—having trained under the surgeon who developed it—in addition to colposcopy, cone biopsy, myomectomy and laparoscopic hysterectomy, with interests in minimally invasive gynecology and global health. Committed to giving the best to anyone under his care, Dr. Johnson listens to his patients' viewpoints while providing compassionate counseling and holistic care.
Elizabeth M. Reinoehl, DO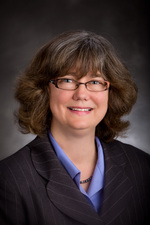 Dr. Reinoehl earned her medical degree from the Philadelphia College of Osteopathic Medicine, where she also completed residency training in obstetrics and gynecology. She holds a master's degree in public health from the University of North Carolina at Chapel Hill, and a bachelor's degree from Virginia Tech. Dr. Reinoehl is board-certified by the American Osteopathic Board of Obstetrics and Gynecology.
In practice for more than 20 years, Dr. Reinoehl loves taking care of all facets of women's health, from teenage years to adulthood. Her areas of specialty include bioidentical hormone replacement, menopause care, young adult care and the Loop Electrosurgical Excision Procedure (LEEP) for abnormal Pap smears.
Dr. Reinoehl enjoys helping patients participate in their health care journey with medical management, observation and referral if needed. By taking the time to listen to her patients' concerns and individual needs, her goal is to partner in their health care so that the best choices can be made as a team.
David R. Scott, MD

Dr. Scott earned his medical degree from the University of Virginia School of Medicine in 1983. He completed an internship at Virginia Mason Hospital in Seattle, followed by residency training in obstetrics and gynecology at the University of California in San Diego. Dr. Scott is board-certified by the American Board of Obstetrics and Gynecology.
A seasoned local obstetrician and gynecologist, Dr. Scott has practiced for 30 years on the Eastern Shore. He has served in clinical leadership as Riverside Shore Memorial Hospital's medical staff president and chief of service for obstetrics and gynecology.
Dr. Scott enjoys the opportunity to provide a combination of primary, medical and surgical care for women. In addition to taking good care of his patients, his mission is to make sure they know he cares about them as well.
Theresa G. Long, NP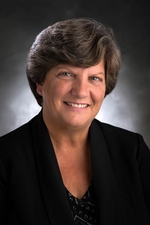 After earning a bachelor's degree in environmental health from Rutgers University, Dr. Long earned a Master of Science in Nursing from Virginia Commonwealth University, followed by a Doctor of Nursing Practice from the University of Virginia. She is board-certified as a Family Nurse Practitioner by the American Nurses Credentialing Center and as a Certified Diabetes Educator by the National Certification Board for Diabetes Educators.
With nearly 20 years of experience in nursing, Dr. Long is a specialist in diabetes management and education. In response to the Eastern Shore's high diabetes rate and an identified local need for concentrated management of the disease, she centered her doctoral work on creating a program to increase the community's access to care. Dr. Long is also a professor at the Tidewater Community College Cooperative Nursing Program on the Eastern Shore, where she's had the opportunity to teach many Riverside nurses.
As a Nurse Practitioner experienced in women's health, Dr. Long emphasizes education in addition to diagnosis and treatment. She views each treatment plan as a team effort involving the patient, family and health care providers.
Marissa N. Blair, CNM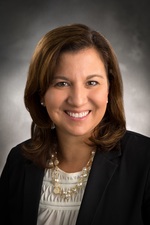 After receiving a Bachelor of Science in nursing from Virginia Commonwealth University, Marissa earned a Master of Science in nursing from Old Dominion University and a post-master's Midwifery Certificate from Shenandoah University. She is board-certified by the American Midwifery Certification Board.
Fascinated with the birth process for her entire life, Marissa spent the majority of her 20 years of nursing practice in obstetrics before becoming a certified nurse midwife. She is addicted to that moment when parents first see their babies.
From prenatal care to delivery, postpartum care and contraception counseling, Marissa values her patients' time and strives to make the most of each visit. She approaches her practice with the philosophy that, for most women, pregnancy is a normal, healthy life process—not a disease to be treated. Her goal is to empower women to embrace the physiologic changes of pregnancy and to trust their bodies.