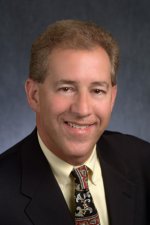 Dr. Seth Oppenheim has served the Hampton Roads area since July 1985, starting with the private practice of Hampton Roads Eye Center. Hampton Roads Eye Center, now Hampton Roads Eye Associates ventured with Riverside Health System in 2001, and moved to its current location in Hampton.
Dr. Oppenheim received his Bachelor of Arts in biology/psychology from the University of Rochester, New York in 1977. He received his Doctorate of Medicine at the University of Miami, Florida in 1981. He completed his internship at the Washington Hospital Center, Washington, D.C. in 1981-1982. At the Washington Hospital Center in Washington, D.C., Dr. Oppenheim also completed his residency in ophthalmology from 1982-1985. In 1987, Dr. Oppenheim was certified by the American Board of Ophthalmology.
Dr. Oppenheim is a member of the Hampton and Newport News Medical Societies, the Virginia Society of Ophthalmology, the Virginia Medical Society, the American Academy of Ophthalmology, the Refractive Surgery Interest Group, and the American Society of Cataract and Refractive Surgery.
Specializing in cataract and refractive surgery, Dr. Oppenheim can offer a full range of vision with the technological advancement of the ReSTOR® and ReZoom™ intra-ocular lens implants. With a toric intra-ocular lens, Dr. Oppenheim can correct astigmatism in cataract patients.
Offering the latest refractive surgery techniques for the correction of nearsightedness, farsightedness and astigmatism, Dr. Oppenheim performs LASIK, PRK, LASEK, and refractive lensectomy. He began his venture into the world of refractive surgery in June 1993 with radial keratotomy. On October 13, 1996, Dr. Oppenheim performed the first laser vision correction procedure in the Tidewater area. Since that time he has performed thousands of LVC procedures.
On December 23, 2005 the FDA approved the STAAR Surgical Company's myopic vision implantable lens for the use in correction of myopia in adults. This is very exciting news for patients that have previously wanted refractive surgery such as LASIK or PRK, but were not candidates due to the high prescription power of their glasses or contact lenses. The same lifestyle change that Laser Vision Correction has brought to millions can be experienced by millions more. Call the office of Dr. Seth Oppenheim at 757-838-4500 to schedule your free consultation.
Dr. Oppenheim stays abreast of the most advanced, state-of-the-art equipment and procedures to bring his patients the best possible results. Offering complimentary one-on-one consultations, Dr. Oppenheim continues to make patient education the number one priority in the LVC process.
Dr. Oppenheim practices at the Hampton office of the Hampton Roads Eye Associates locations.