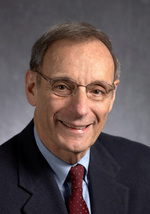 Dr. Robert M. Nochimson received his Bachelor of Arts degree from the University of Alabama and his Doctorate of Optometry from Massachusetts College of Optometry in 1961.
Dr. Nochimson served as an Optometry Officer in the United States Air Force from 1961-1968. He is a member of the Virginia Optometric Society, a chartered member of the American Optometric Association section on contact lenses, and a member of the Medical Research Association Advisory panel.
Dr. Nochimson has been in private practice in the Denbigh area of Newport News for over 30 years. The Virginia Board of Optometry also certifies him in both Ocular Diagnostics and the Administration of Therapeutic Ocular Medication. Dr. Nochimson is a valued member and asset of the Hampton Roads Eye Associates team.
Dr. Nochimson practices at Hampton Roads Eye Associates - Hidenwood.