Anthony P. Lombardo, MD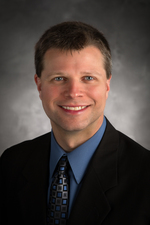 Dr. Lombardo earned his undergraduate degree as an Echols Scholar from the University of Virginia and his medical degree from State University of New York at Brooklyn. He then completed an internal medicine internship and residency and a cardiology fellowship at the University of Medicine and Dentistry of New Jersey. He continued his medical training at Allegheny General Hospital in Pittsburgh, Pennsylvania, where he completed an interventional cardiology fellowship.
Dr. Lombardo practices consultative, diagnostic, invasive and interventional cardiology, with a special focus on peripheral vascular angiography and interventions as well as carotid angiography and interventions. He also has experience in PFO and ASD closure devices.
New Patient referrals are greatly appreciated.