Current ER Wait Times
Important : You should always dial 911 in a medical emergency.
For those patients who have injuries and ailments that need to be treated, but are not serious or life threatening, please visit one of our M.D. Express Urgent Care locations.
75 minutes
Peninsula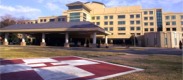 Riverside Regional Medical Center Emergency & Trauma Center
5 minutes
Eastern Shore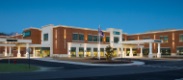 Riverside Shore Memorial Hospital Emergency Room
13 minutes
Williamsburg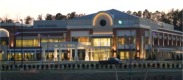 Riverside Doctors' Hospital Williamsburg Emergency Room
73 minutes
Middle Peninsula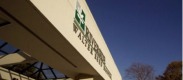 Riverside Walter Reed Hospital Emergency Room
What is Wait Time?
Wait time is the average time for patients, after they register, to see a qualified health care professional, defined as a physician, physician assistant or nurse practitioner.
According to the Centers for Disease Control and Prevention, the national average is about one hour.
Note: Times are provided for informational purposes and cannot be guaranteed at arrival.
Why are some patients seen first, even if they arrived after me?
Walk-in patients will first be seen by a triage nurse. The nurse will ask some questions about how you are feeling and take vital signs such as blood pressure, pulse rate, breathing rate, and temperature. Your vital signs and a number of other factors will determine how quickly they need to be seen. Patients who arrive with life threatening and more serious injuries and ailments are seen before those with non-life threatening problems.
M.D. Express Urgent Care
Open 9 a.m. to 9 p.m. 7 days a week. For fast, walk in urgent care, M.D. Express Urgent Care has many convenient locations in our region.