What You Should Know About Exercise For Month One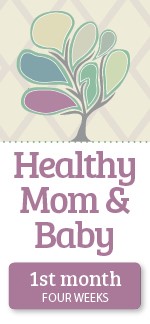 It's recommended that you do some type of moderate exercise for half an hour or more on most days, or everyday of the week, unless your doctor advises otherwise. Walking is a safe and effective way to start and like all exercise, has some emotional as well as physical benefits. If you were physically active before your pregnancy, you should be able to continue your same activities but in more moderation and with less intensity. For example, low impact versus high impact (anything where jumping is involved) aerobics and walking versus running are recommended. Swimming is also a low impact exercise. You might also want to consider indoor stationary cycling and step or elliptical machines. What makes all of it easier is that the Riverside Wellness and Fitness Centers - on the Peninsula and in Gloucester - offer fitness equipment, instruction and programs, as well as group exercises geared to the needs of pregnant women and your specific needs. For more information call 757-875-7533 (Peninsula) or 804-693-8888 (Gloucester).
What exercises should you avoid?
Anything that requires holding your breath
Activities where falling is likely or possible (skiing, cycling, horseback riding)
Anything that includes jumping, jarring motions or contact
Deep knee bend, double leg raises, full situps, waist twisting (while standing)
Anything outside in hot, humid weather (and when you live in southeastern Virginia, you know what hot and humid means!)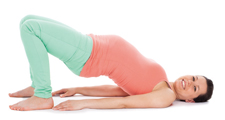 Keep in mind: If you have an existing medical problem, including diabetes, heart disease or asthma or if you have certain pregnancy related conditions, most forms of otherwise recommended exercise could do more harm than good. Be sure to talk with your doctor before starting out on any exercise program.
Five very good reasons to exercise regularly during pregnancy:
Now, and any other time, it can help you stay healthier and feel better.
It helps with discomforts like back and leg aches.
It relieves stress and helps reduce fatigue.
It may help prevent gestational diabetes that can develop during pregnancy.
It helps improve overall stamina which will help during labor and delivery.