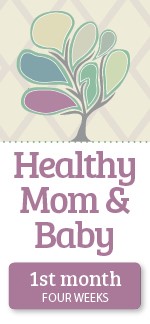 It's Not Easy Feeling Queasy
What you should know about morning sickness. Read more...
---
Tools and Tips for Month 1
Think about food and safety. Read more...
---
Tests and Screenings
Prenatal tests (carried out during pregnancy) help your health care providers determine how your baby is coming along as well as how you're doing throughout your pregnancy. Read more...
---
What You Should Know About Exercise in Month 1
It's recommended that you do some type of moderate exercise for half an hour or more on most days, or everyday of the week, unless your doctor advises otherwise. Read more...