The types of sports injuries Riverside Sports Medicine Specialists treat include (but are not limited to):
Ligament injuries
Sprains or ruptures
ACL in the knee, AC ligament in the shoulder, UCL of the elbow
Joint injuries
Dislocations and subluxations
Hip and shoulder labrum tears
Muscle injuries
Strains, ruptured muscles or tendons
Overuse injuries
Shin splints, IT band tightness, tendinitis, rotator cuff injuries
Acute and trauma-related injuries
Fractures
Stress fractures
Bursitis
Patellofemoral pain syndrome
Concussions (mild traumatic brain injuries) and second impact syndrome
Not sure what's wrong but know something hurts after your last practice or game? We've compiled a list of common sports injuries by body part affected below for further reading.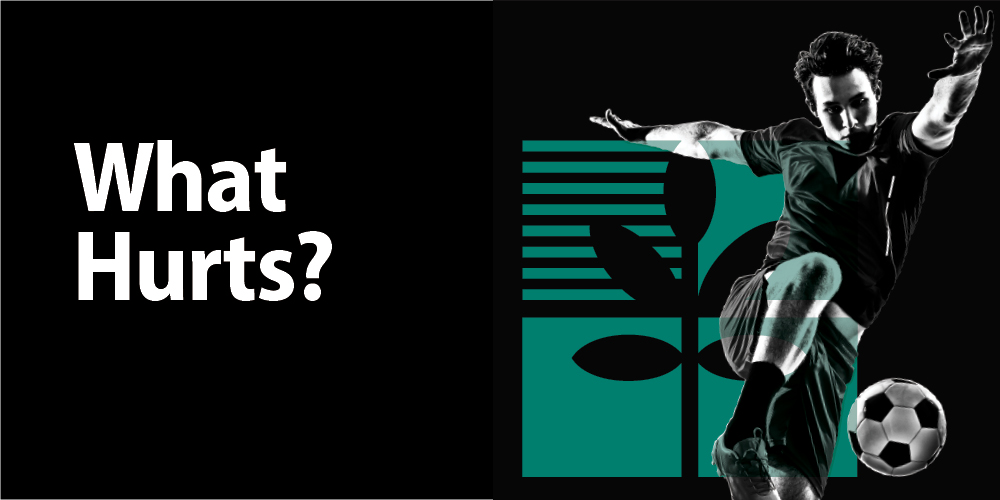 These injuries do not include every injury that may occur while engaging in physical activity or sport. This resource is intended for educational purposes only and to serve as a guideline of the most common injuries that can occur to the body while participating in athletic activity. Please contact Riverside Sports Medicine health professionals for all of your athletic injury needs.
Concussion
Brachial Plexus Neuropraxia ("Stinger" or "Burner")
Shoulder Dislocations/Subluxations
Rotator Cuff Injuries
Sacroiliac (SI) Dysfunction
Hip Labral Injuries
Anterior Cruciate Ligament (ACL)
Osgood-Schlatter Disease
Patellar Tendonitis ("Jumper's Knee" or "Runner's knee")
Stress Fracture
Inversion "Lateral" Ankle Sprain
Medial Tibial Stress Syndrome (MTSS) or "Shin Splints"
Syndesmotic "Medial" Ankle Sprain or "High Ankle Sprain"
Plantar Fasciitis
Achilles Tendonitis
Ruptured Achilles Tendon
Morton's Neuroma
Back Pain
Lumbar Strains
Sacroiliac (SI) Dysfunction
Medial Epicondylitis ("Pitcher's Elbow" or "Javelin Thrower's Elbow" or "Golfer's Elbow")
Lateral Epicondylitis ("Tennis Elbow")