The Pavilion is a 250,000 sq. ft., 3-story addition to Riverside Regional Medical Center, which opened in 2013, with many features including:
Operating room suites Endoscopy suite 72 private patient rooms arranged in four wings Central sterile processing Pavilion Pharmacy, serving hospital patients as well as the community.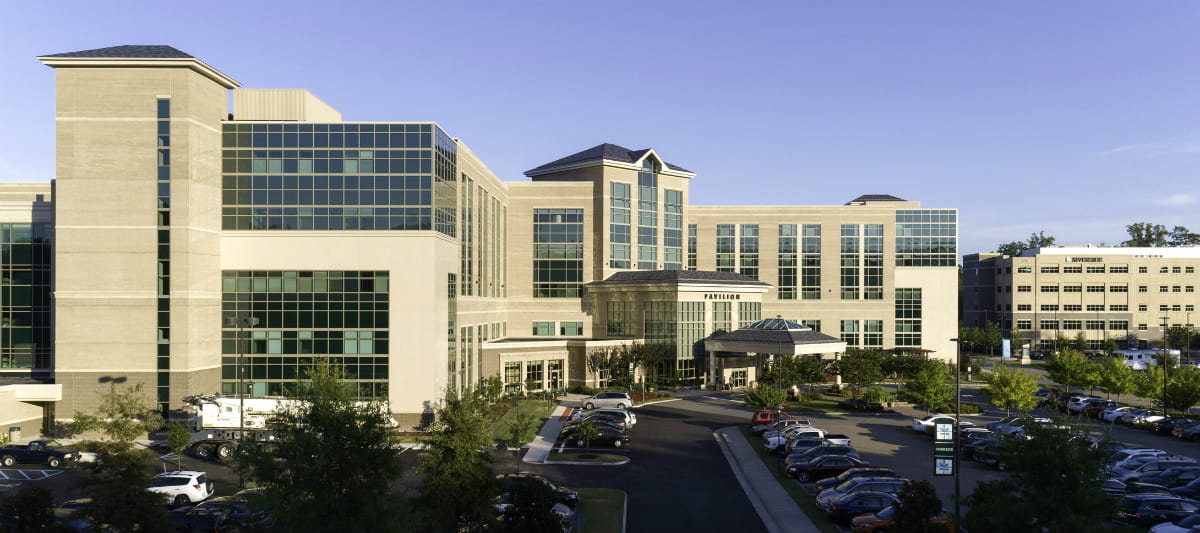 First floor
Lobby
Welcome center (five booths)
Bistro Pre-op / post-op rooms (28 rooms)
Observation (18-bed unit)
Operating room suites (11 rooms)
Procedure room
Post anesthesia care unit (18-bed unit)
Endoscopy suite (two procedure rooms)
Riverside Pavilion Pharmacy and gift shop
Second floor
72, all private, rooms arranged in four wings
General surgery (18-bed unit)
Surgical intensive care unit (18-bed unit)
Neurosurgical unit (18-bed unit that Includes Step-Down pod)
Orthopedic unit (18-bed unit)
Lower level
Pharmacy operations
Central sterile processing
At a cost of approximately $107 million (approximately $43 per square foot), the Pavilion features the latest in design but also delivers on the hallmarks of the Riverside Care Difference: Keep me safe. Help heal me. Be kind to me. Respect my wishes. Said Dr. Pat Parcells, former Administrator of Riverside Regional Medical Center, prior to opening: "The loving, caring, high-quality care is going to be the same… but it is going to be streamlined, and the ambience and the family experience is going to be much enhanced."
The opportunity to expand the hospital, is in part, made possible through the generous contributions from community members. To inquire about tribute or charitable giving opportunities, please contact the Riverside Foundation at 757-234-8740.