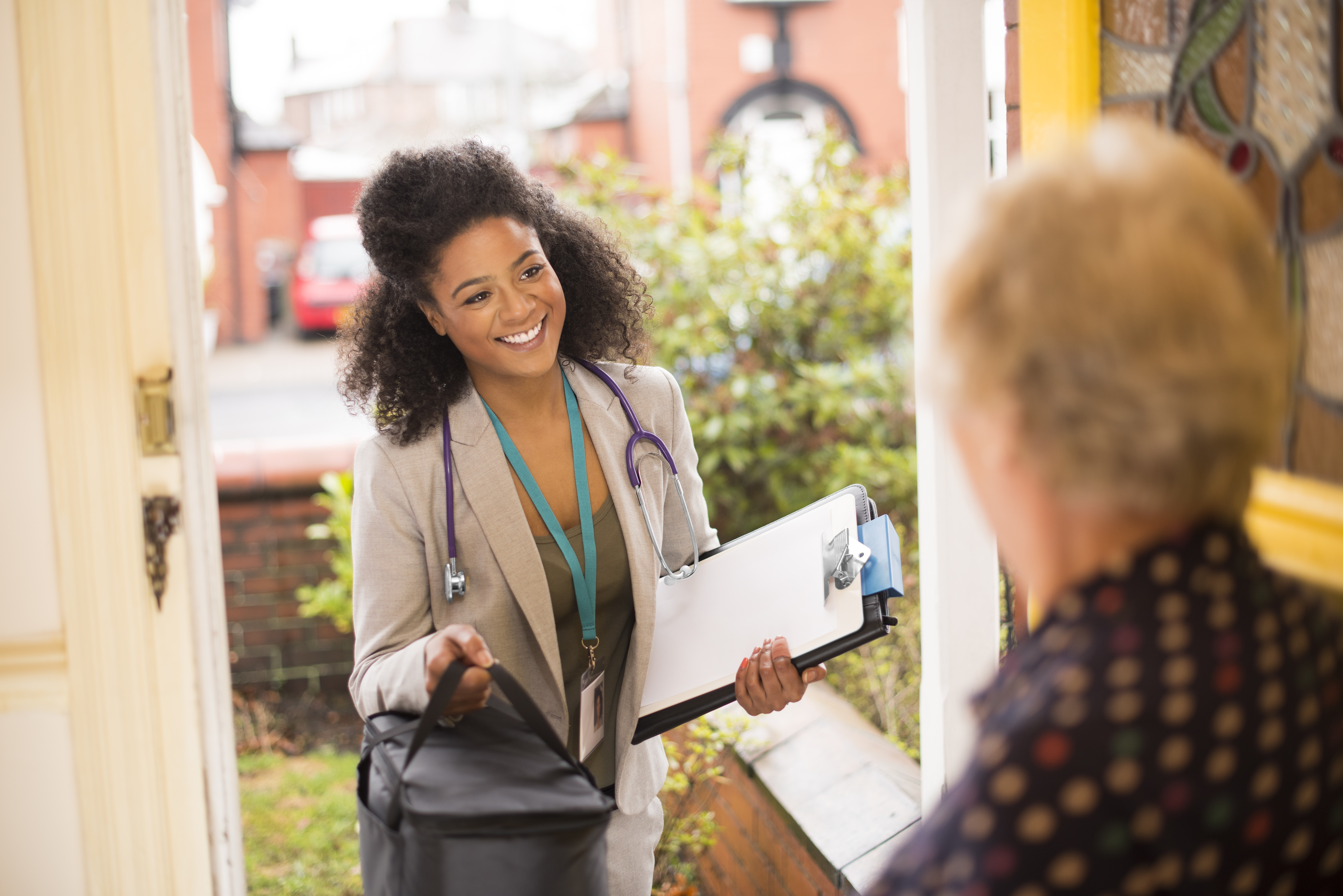 Care at Home
We care for patients who are managing heart disease, diabetes, respiratory disease, cancer or the natural process of aging. Others are recovering from a stroke, surgery, joint replacement, or a stay in a hospital, rehabilitation, or skilled nursing facility.
No matter the reason, we are passionate about helping you recover, regain your strength, and maintain your independence, all in the comfort of your own home.
You can be sure our team of experts will work closely with your physician to develop a personalized plan of care based on your unique situation. What's the best way to learn about Riverside Home Health? Read the shared stories of people in our region who have benefited from these specialized services.
Our team
Home Health is provided under the direction of your physician by registered nurses, licensed practical nurses, physical therapists, occupational therapists, speech-language therapists and medical social workers. These health care providers work individually and as part of a team to help assure patient safety and quality health outcomes in whatever place you call home.
Riverside Home Health Care has access to resources of the entire Riverside Health System. That means you never have to worry about how or where to get help with any other health-related needs you may have.
Our Services
In addition to the nursing and therapy services, Riverside Home Health also includes pain management, fall prevention training, home safety evaluation, orthopedic and total joint care, balance testing and training and more.
Riverside offers Advanced Illness Management (AIM), AIM provides home-based palliative care. This is care directed toward symptom relief. Patients receive this care through a interdisciplinary care team that includes: physicians; nurses; physical, occupational and speech therapists; medical social workers; pharmacists; chaplains; and other staff who are specially trained to meet the patient's specific medical, emotional and spiritual needs.
Taking the next step
To find out how you or a loved one can benefit from Riverside Home Care services, give us a call at 757-594-5600. We'll explain the process for beginning these specialized services, discuss how they are paid for and listen carefully to your needs and expectations.
Have Questions? Contact us for more information.
757-594-5600