What Is A Memory Café?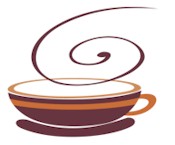 A Memory Café is a social gathering for those personally dealing with memory loss and those who help care for those with these challenges.
Experiencing or caring for someone with memory loss can be isolating and the café offers an opportunity to socialize, participate in an activity, and make new friends in an accepting environment.
The Café is organized and hosted by trained volunteers. Riverside Center for Excellence in Aging and Lifelong Health and Peninsula Agency on Aging teamed up with community advocates to create this free program.
Each Café offers its guests the chance for unstructured conversation, refreshments and some enjoyable activities that change from month to month. The goal is to have some fun, get to know others in the community with similar challenges, to enjoy a morning with caring people that understand those living with memory loss.
Anyone with memory loss or concerns with memory loss is welcome to come. Care partners and or spouses are expected to attend as well. RSVP is not required and there is no cost to attend. Participants are welcome to drop in at any time during the Memory Café hours from 10 to 11:30 a.m.
To get a good feel and understanding of Memory Café you can read this excellent article by The Virginia Gazette from July 22, 2016.
Registration for a Memory Café gathering is not mandatory - but it does help us to better prepare in making your experience as positive as possible.
Upcoming Café dates and locations
No Memory Cafe's are currently scheduled.
Contact us about Memory Café
If you have any questions about Memory Café, please call Denise at 757-220-4751