Jane D. McKinney Driver Rehabilitation Program
The Jane D. McKinney Driver Rehabilitation Program is named for a generous donor who received supportive services from CEALH. The driving rehabilitation program, led by a Certified Driving Rehabilitation Specialist, is one of only a few in the region with a focus on evaluating the skills and abilities of drivers, particularly older drivers. These individuals may seek an evaluation following an illness or stroke or because they are experiencing a change in abilities, perception, judgment or memory due to cognitive changes.
In addition to driver safety assessments, we provide training in modified vehicle equipment and adapted driving strategies for those with physical or cognitive disabilities. The cost of a driving assessment is $350 and while this fee is not covered by vehicle insurance, we offer a sliding scale to individuals who qualify.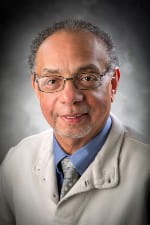 The Driver Rehabilitation Program is taught by John Vaughter, Director of Driver Rehabilitation. John Vaughter is a licensed Commercial Driving Instructor. He has a B.S. in physical education from Norfolk State University and has been credentialed as a Certified Driver Rehabilitation Specialist by the Association of Driver Rehabilitation Specialists since 1995.
To schedule an appointment, please call 757-220-4751 or send an email to CEALHinfo@rivhs.com.