Communities Now Open to New Residents
Senior Living Communities are now open to new residents
Come join us!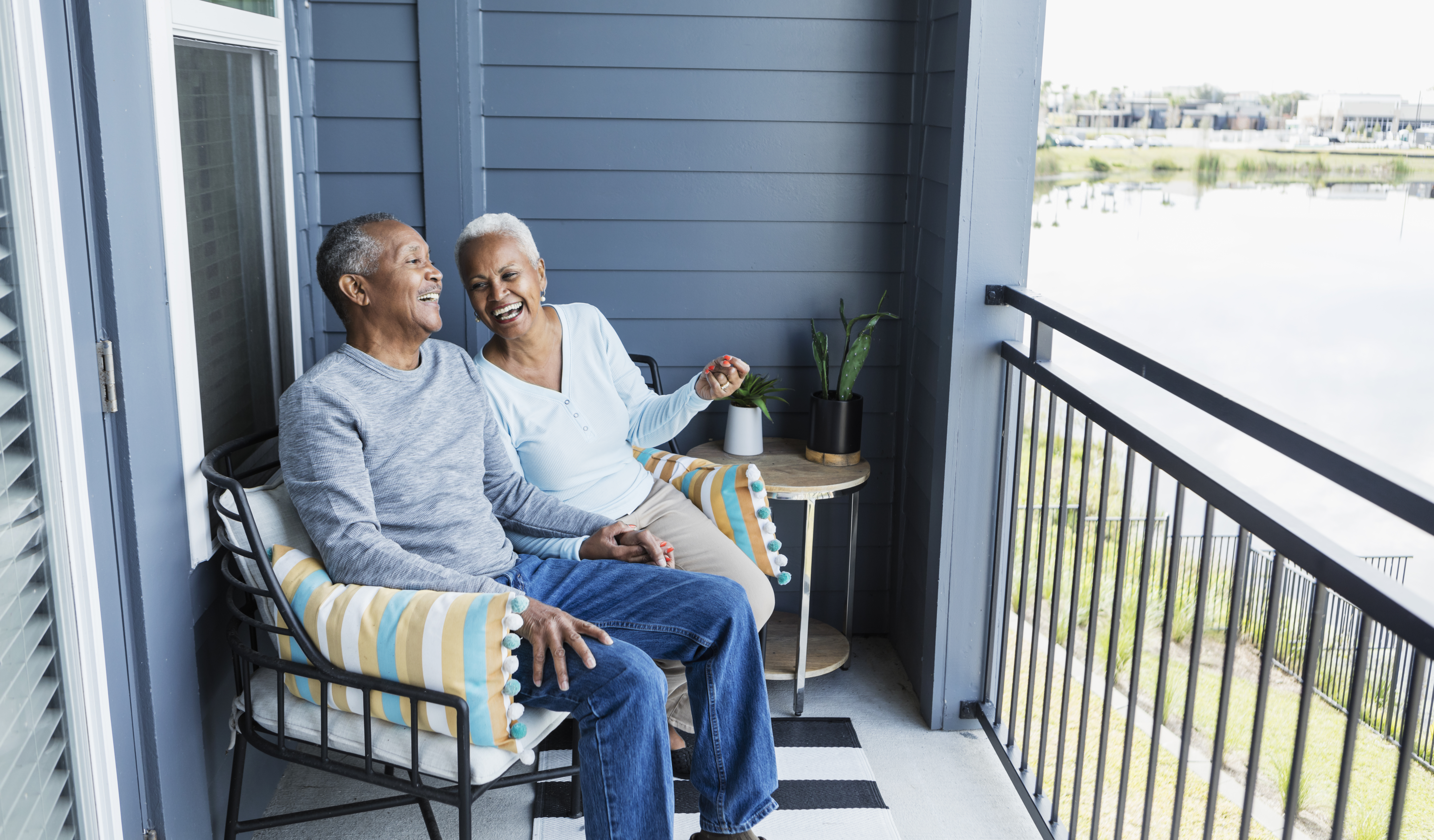 We are excited to welcome new residents to all of our communities! Plan a visit today and see everything that we have to offer. We are also glad to provide virtual tours as well. Know that as a new resident there is no quarantine prior to moving in and once you're here you're free to come and go in the community as you wish and accept visitors while following CDC guidelines.
Riverside Senior Living residents and team members were among the first group to receive COVID-19 vaccines authorized for emergency use by the Food and Drug Administration and by Mid-February most residents and team had participated in on-site community vaccination clinics.
While helping protect our residents and associates from Coronavirus (COVID-19) remains a priority, our vaccination rate, enhanced cleaning protocols and infection-control measures mean that we're looking forward to more normal levels of activities.
We're also working closely with state and local public health officials to advocate on behalf of our residents and provide education about their mental health needs and the benefits of engagement and connection in our communities.
Friends and Family Are Welcome!
Riverside communities are open to visits from friends and family. Visits can take place in residents' apartments or in community common areas, with safety protocols in place. Visitors must make an appointment, and then be screened when they arrive. While they socialize, friends, family and residents should follow CDC guidelines, observing social distancing and wearing masks when possible.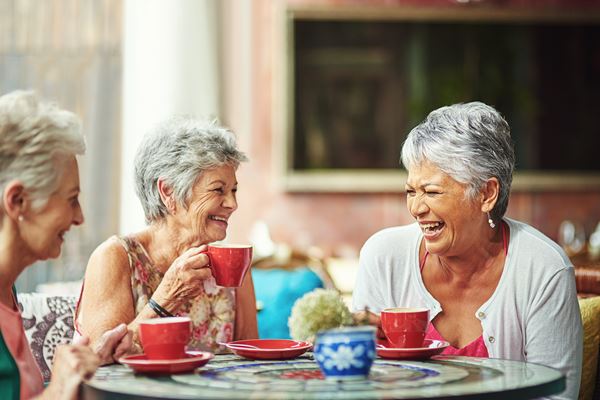 Enjoy Group Dining and Other Amenities
It's often the social crux of a community, so our dining rooms are one of the first places where we're eager to welcome as many residents as possible and return to normal. While there are some safety restrictions still in place, residents are excited to come and dine with friends again.
We have also re-open community amenities such as the swimming pool, fitness center or hair salon, allowing for more social interaction in these areas. Many of our group fitness programs are also available again.
Come and Enjoy Social Life with Other Residents
At Riverside Senior Living communities activities have resumed. Whether taking in a movie, playing a game or getting a little exercise, activities are an important part of our residents' lives.
Larger social gatherings and activities are permitted with social distancing. Social outings that take residents outside the community are also resuming in some cases where social distancing can be maintained. Safety precautions such as wearing masks, distancing and screenings continue per CDC, local and state guidance. Our residents continue to live their lives and engage in purposeful programming—with stronger friendships than ever.
The best way to find out exactly what resident life is like in any Riverside Senior Living community is to contact them directly and schedule a tour. We are still offering virtual tours as well.
No, you do not have to have had the COVID-19 vaccination to visit us. However, we do screen all visitors per CDC guidelines and you will be asked to wear a mask and social distance while on campus.
No, however almost all residents and team members received the COVID-19 vaccine early in the year and as part of the Riverside Health System, we can offer new residents the opportunity to be vaccinated even before they move-in.
Ongoing Efforts To Keep Everyone Safe
Protecting our residents and associates from Coronavirus (COVID-19) remains a top priority. Our vaccination rate, enhanced cleaning protocols and infection-control measures are all helping keep our residents and our visitors safe as we begin to open our communities again. We look forward to seeing you soon!