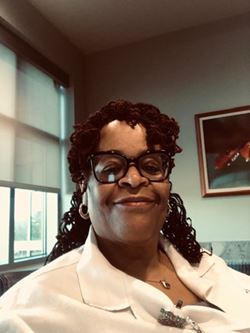 "Being a SW gives me an opportunity to not only meet people from all walks of life but the ability to engage with them providing information, making referrals and offering words for empowerment to help them improve their quality of life.
Riverside strong means I am able to work in an environment that amplifies quality for care for patients, respect for peers and vendors, while nurturing in the growth of me to become the best in my area of expertise through opportunity for education and mentoring."
— Jacquline House, LMSW
---
"I love the flexibility that the social work profession has allowed me over the years, from working with Child Protective Services, to Outpatient Mental Health, and now within the hospital setting. This has allowed me to have a wide variety of ways as a social worker I can make a meaningful impact on those I work with. Every day is a new opportunity to impact others and celebrate the patient successes and assist in overcoming the challenges."
— Amy Trimble, BSW
---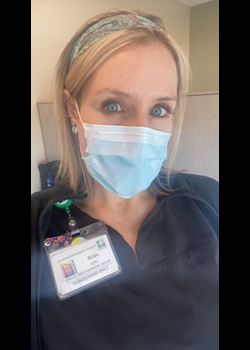 One of the many reasons I love being a social worker is because of the wide range of dynamic opportunities the field offers for helping people cope with challenging situations. While the day to day responsibilities can vary depending on work environments, social workers typically are the advocates for the patients or clients and assist with their specific needs in order for them to thrive.
Riverside strong means pulling together as a team to assist with the patients and families needs. Challenges arise often and due to Riversides care difference, we as a Riverside family, work together to assist patients with services and tools for the best possible outcomes to be successful at home/upon discharge."
— Julie Cruz, Care Coordinator
---
"Today the healthcare industry depends on social work teams, whether on the inpatient or outpatient team, focusing on the Social Determinants of Health that affect patient outcomes. As true patient advocates, their role is extremely important not only to improve existing disparities but to empower individuals in managing their own care. Riversides' medical social workers and discharge planners within our Life Long Health facilities provide patient-centered care each and every day for optimal patient outcomes."