Thank you doesn't touch how grateful we are to have such an outstanding and dedicated group of administrators leading our facilities. These last two years have taught me that resilience is a strength and necessity as an administrator. These selfless leaders have worked hours upon hours to ensure the residents and team members are safe, cared for, appreciated and heard. During times when visitation was closed, they lead the facilities in creative ways to provide entertainment and services with the team members they had. They went out of their way to pick up team members who didn't have transportation, pick up supplies from various locations, driving testing kits to the lab before the deadline, going to the grocery stores to pick up food because the normal delivery was late. These administrators are a shoulder for their residents, families and team members to cry on when they have to also tell themselves it will be ok even in uncertainty. Administrators have become temporary aides, feeding assistants, housekeepers, cooks and several other positions to support their team wherever they could. When you didn't think you could report any other data, CMS announces a new required report added to the lengthy to do list. Leading the most regulated entity of the world with grace and kindness, our Administrators deserve all the kudos.
Read this tribute from American College of Health Care Administrator (ACHCA) celebrating Long Term Care Administrator's Week.
Meet Our Wonderful Team!
"There is nothing more profound than helping people manage the most basic functions of daily life. As a licensed administrator my job everyday is to help inspire a community of people to live life daily. Daily life in a nursing home goes far beyond activities of daily living and medical treatments; it is about building relationships and creating experiences. My job gives me the opportunity to hear first hand stories from the past. I once met a pilot that flew glider planes into France. I have heard stories from people whose parents were slaves. I can always find something amazing in my typical work day!"
— Julie Bayly, Executive Director at Patriots Colony
---
"This community has been my source of hope and healing. "I am forever grateful. If anyone is looking for a community where the people are compassionate, supportive, and generous of spirit, look no further than Mathews, Va., and the Riverside Convalescent Center."
— Melissa Evans, Administrator at RCC Mathews
---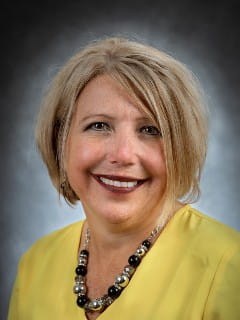 "Riverside is home for me. It's where it all started and where I was inspired to do even more in this line of work. Truly, nowhere compares to Riverside."
— Stacy Guzik, Administrator at Patriots Colony
---
"I love what I do as an administrator because I have built a culture. I am able to lead, learn, and have a legacy. I favor part of the day is having fun and building lasting memories with my residents, team members, and families. To be able to encourage and impact someone in a positive way. This is why I love what I do at Riverside."
— Jessica Kelley, Director of Assisted Living at Sanders
---
"I'm glad to be part of the Riverside team, especially here, in a place that feels so much like home,"
— Megan Merritt, Administrator at RHLC Smithfield
---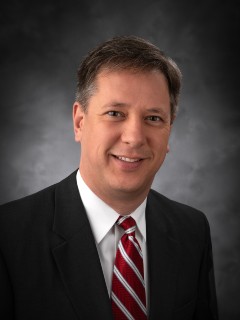 "Over the last two years, our profession has faced more adversity than I have ever seen in my 35 years of serving older adults. For me, this adversity has made clearer what I already knew – the team members that have chosen to work in this profession are selfless, caring individuals who routinely put the needs of others before their own needs. I have the honor every day of supporting these team members as we try to make life a little better for the older adults we serve. It's why I do what I do."
— Steve Minter, Administrator of The Gardens at Warwick Forest
---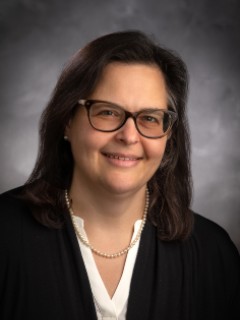 "Serving in multiple capacities at a number of our facilities from Dining Service Director at Patriots Colony to Assistant Administrator and Interim Administrator at The Gardens to the position of Administrator at Saluda, Riverside best place to work"
— Christine Morillo, Administrator at Sanders Retirement Village
---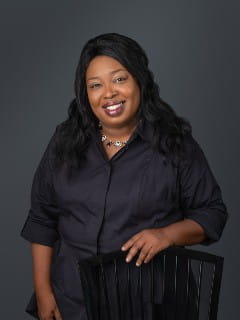 Give yourself entirely to those around you. Be generous with your blessings. A kind gesture can reach a wound that only compassion can heal. – Steve Maraboli
— Tracy Tyler , Administrator of Warwick Forest Assisted Living
---
"Rather out of the blue, I felt called into the senior living industry in 2006—an industry in which I never envisioned working. However, serving others in the capacity of a senior living executive and now a nursing facility administrator has been (for the most part) very gratifying. It has certainly been challenging, especially during the past couple of years. Nursing homes, to use that familiar term, are the least glamorous segment of the healthcare industry. Hollywood producers don't make movies or TV dramas about life and work in nursing facilities. ERs, ORs, and first responders—lifesavers—get the glory. We are the underdogs of the healthcare market. But who doesn't like pulling for the underdog!? That's motivation, and I want the underdog to win—to succeed—and that drives me to work in this capacity and lead in senior living—to develop a winning team that serves others and betters their lives."
— Mark Woodard, Senior Director of The Gardens at Warwick Forest
---